9-Eighteen
9-Eighteen is an app that provides fast, convenient service on the golf course. There's no need to wait for the beverage cart to arrive to place your order. With 9-Eighteen, your order is just one tap away. Pay through our mobile app and continue enjoying your game of golf. Your order will arrive soon!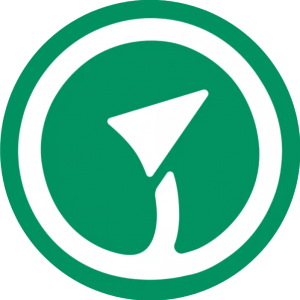 Affordable (FREE)
No Annual Fee – 9-Eighteen Solutions Inc provides cost-effective smart device applications designed to eliminate the communication gap between our customers and the food and beverage services of our properties. Our unique mobile device application solves the issue of that communication gap.
Brilliant
9-Eighteen created an app that takes a golfer's order, sends it directly to the food and beverage staff, and tracks the golfer with GPS which allows for seamless delivery once the order is ready. The golfer can also pay directly through the app. This eliminates the need for a beverage cart to drive around aimlessly or for a golfer to wonder when they might see the beverage cart next.
Increase Revenue
Knowing where the golfers are who want to order and quickly delivering to those customers will drastically increasing revenue. With daily reporting, courses can better manage having the right inventory on the beverage cart and at the turn based on sales data.
Increase Golfer Satisfaction
Golfers constantly complain about speed of play and why the beverage cart never comes by their group during their round. With quick and easy app ordering, these problems will be resolved.
Easy Payment
Increase Speed of Play
Help lessen one of the biggest golfer complaints by dropping off or having ready at the turn the complete and fully paid for food and beverage order.
Admin Screen
foreUP and 9-Eighteen's 
Partnership
foreUP has decided to join forces with 9-Eighteen Solutions, a company that aims to eliminate the communication gap between golfers and golf courses regarding food and beverage service.
Golf course owners and golfers alike have realized a mutual pain point – golfers are unable to communicate when and where they want food and beverage service on the golf course. Not only does this hurt the golfer's own experience, but it also causes the golf course to miss out on revenue.
"9-eighteen has been a great addition for The Athabasca Golf Club. The 9-eighteen app allows us to eliminate the time and hassle of loading and unloading the beverage cart, as well as eliminating waste and spillage due to bouncing around in a cart all day. We no longer hear one of the most popular questions 'Where is the beer cart?' because the beer cart is always just one click away. The 9-eighteen app allows us to deliver fresh, customized orders straight to the customers within minutes of them placing the order. The 9-eighteen support team is great to work with and they provide excellent service. Every golf course should have this app. Thank you 9-eighteen."
Geoff Dunn – Pro/Manager
Athabasca Golf Club