Event
Pro

360

EventPro360 offers cloud-based, anytime anywhere access, contact management tool, calendar detail displays events/activities, customize event page with event spaces, food & beverage items, add-ons, setup detail etc., customize your BEO, contracts, invoices etc., reporting, budget feature, marketing tools, and more.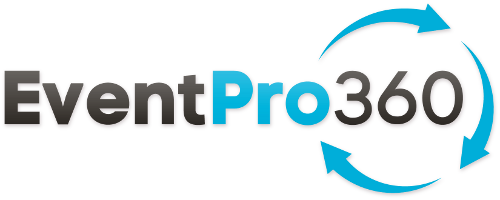 Event Management
Intuitive * Affordable * Brilliant
Affordable
$940 US Annual Fee – paid in full upon system activation net 30-day invoicing. Fees Include: unlimited system users, no tech support fees, no activation fees, no fees for new features, no limit on system data, plus a "Design Session" to assist new users with initial customization. 
Brilliant
Effectively manage ALL your club's weddings, banquets, golf events, meetings, gatherings plus club activities! Our passion with EventPro360 is to offer an Easy to Use & Affordable cloud-based event management solution saving precious time for the club management team.
Intuitive
Our intuitive design will have you up and running in a flash. Implementation is a breeze with no hardware to buy, and nothing to install on your computer.
Customer Relationship Management
Never lose track of your sales leads. Our flag and touch features remind you when it's time to follow up, so you can book more events.
Time Saver
You are busy, and your time is precious. EventPro360 helps maximize your efficiency. For example, re-booking a recurring event takes about 10 seconds, copying all event details and files to next year's date.
Stay Connected
With EventPro360, event details are seamlessly shared between managers, so it's easy for your entire team to stay on the same page with one another.
Smart Reporting
In just seconds, you can generate detailed reports including historical sales, future projections, sales leads, lost/canceled business, and much more.
Customizable
EventPro360 was designed by golf and banquet industry professionals. We know that you need systems that are flexible, and can be tailored to suit your needs.
Secure
Valuable event data is rigorously backed up and protected by high-level security. You decide what level of access each user in your company has. Easily create and manage your users.
Smart Documents
Produce professional proposals, contracts, event orders, confirmation letters, invoices, and more with our smart document templates. Easily customize which fields to show and hide from your documents.
Accessible
Access your event calendar and data from anywhere!  Whether you are at work, at home, or on the road, all you need to access EventPro360 is an internet connection.  EventPro360 is compatible with tablets and smart phones.
foreUP and Event

Pro

360 Partnership
The combined brilliance of cloud-based systems foreUP and EventPro360 comes with great enthusiasm. Planned integration points of shared features and capabilities for both systems is currently underway and will be ongoing.
The clever robust platform of each system, foreUP as an industry leading POS and EventPro360 for event management will combine to offer a complete package for effective, efficient club operations. We would be happy to share integration points currently under development and planned.
Things are going great with EventPro360!  It's proving to make our operation more efficient by getting our staff connected with up to date event information.
The software has definitely helped our staff communicate between departments and the "real-time" functionality! In addition, our front-line staff appreciates the constant updates that are possible by checking the events calendar. EventPro360 was a great decision for Oneida and we're looking forward to using even more of its features in the future.
EventPro360 has transformed our facility-wide event management processes.  Accessible and accountable…awesome! Paperless and productive… perfect!